Products
---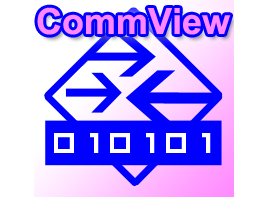 CommView Model: CommView
CommView is a powerful network monitor and analyzer designed for LAN administrators, security professionals, network programmers, home users virtually anyone who wants a full picture of the traffic flowing through a PC or LAN segment. Loaded with many user-friendly features, CommView combines performance and flexibility with an ease of use unmatched in the industry.

This application captures every packet on the wire to display important information such as a list of packets and network connections, vital statistics, protocol distribution charts, and so on. You can examine, save, filter, import and export captured packets, view protocol decodes down to the lowest layer with full analysis of over 100 supported protocols. With this information, CommView can help you pinpoint network problems and troubleshoot software and hardware.
Promiscuous mode:

10/100/1000 Mbps Ethernet
Token Ring

Non-promiscuous mode:

Dial-up Adapter
Wireless Ethernet 802.11 a/b/g/n/ac
Loopback Interface

Operating Systems

Windows 7 / 8 / 8.1 / 10 or Windows Server 2008 / 2012 (both 32- and 64-bit versions).

System Requirements

Minimum: The application will run on requirements for the OS being used.
Recommended: 1600 MHz processor, 1 GB of RAM, 50 MB disk space for program files, extra disk space may be required if captured packets are logged to the disk. Depending on the traffic volume and usage mode, the requirements may be higher.

Supported Capture File Formats

CommView native format (NCF)
Network Instruments Observer
Network General Sniffer for DOS
Network General Sniffer for Windows
Microsoft NetMon
WildPackets EtherPeek
WildPackets AiroPeek
Wireshark/Tcpdump (pcap)
Wireshark/ Pcapng
Plain ASCII

TCP Session Reconstruction Formats

ASCII
HEX
HTML
UTF-8
EBCDIC

Report Formats

HTML
CSV
Text files
Bitmap files

Available Filters

By Ethernet protocol
By IP protocol
By MAC address
By IP address (including wildcards)
By port
By text
By process
Advanced Boolean rules than allow creating complex formulas.
Fill out the form below and we will get back to you asap!